Current topics, themes, musings and travel notes
The Viking's last chapter in Sicily
Peter Vinding-Diers should be richer and more famous. I met this Danish wine icon on his remote Sicilian estate.
I'm happy to start off the new year with a telling of one of my more inspiring encounters of 2022.
It's about the Danish winemaker Peter Vinding-Diers, who at 79 has led one of the wine world's most fascinating and romantic lives. From South Africa to Bordeaux and South America to Eastern Europe, the self-taught Vinding-Diers has left a lasting legacy in the places he's worked and the people he's worked with.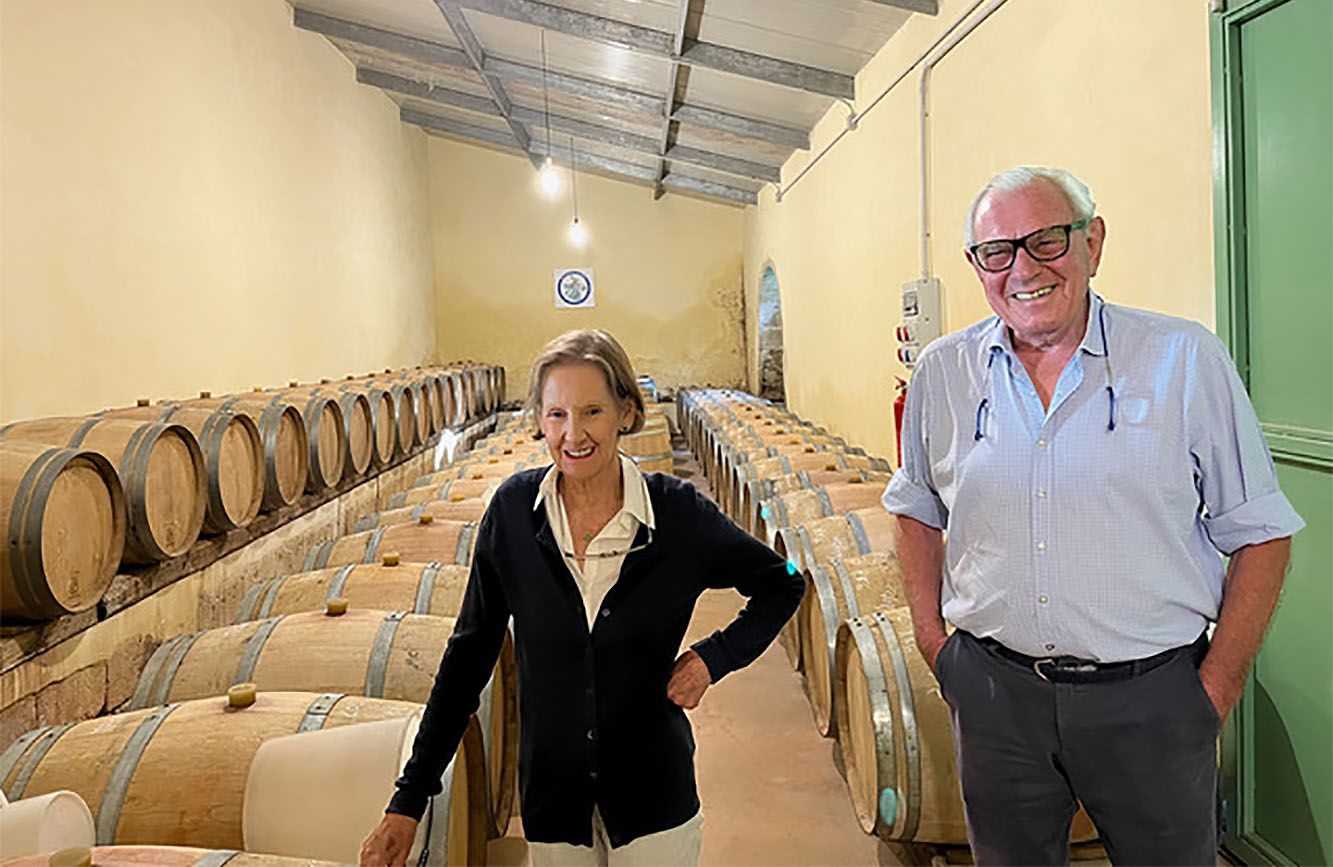 He was a pioneer for the use of native yeasts in Bordeaux in the early 1980s and helped lead a renaissance of sweet Tokaji in post-communist Hungary with then business partner, the British wine author Hugh Johnson. He has also inspired a new generation of like-minded Danes including his sons Anders and Hans, the latter of Argentina's classic Bodega Noemia de Patagonia and his nephew Peter Sisseck founder of Spain's Dominio de Pingus.
Vinding-Diers has spent his last decades with on a remote hilltop of southeastern Sicily where he lives and makes Syrah with his wife, Susie.
"I was dying to get my hands dirty again," he says.
"I didn't have a penny then and I still don't have a penny," he adds, bouncing through vineyards of his Montecorrubo estate in his dusty Land Rover Defender. "Everything goes into the farm."
Vinding-Diers, author of his memoir "A Viking in the Vineyards," should be richer and more famous than he is. He deserves to be known to anyone with an interest in wine.
To learn more, read the complete Robert Camuto Meets… (free) at winespectator.com