Current topics, themes, musings and travel notes
Hey To Santa Barbara and Back to Italy
What I learned from diving into California's Italian-inspired vineyards
I've never really been a surfer, but I did once spend a summer in Santa Barbara. It was 1979 and I had a few credits of study to complete to get my college diploma after my last cold winter at University of Michigan.
I figured at the time that UCSB was an ideal place to do it. I loved spending mornings studying postwar Italian cinema and the plays of Ibsen and Strindberg. Then there was the beach (beautiful in spite of those black oil-spill remnant globules that you had to scrub from your feet with gasoline) and the nights of a new wave music scene taking root at the time.
Well enough memory lane… This early spring, I returned to Santa Barbara and its wine scene (made famous by the movie Sideways) and a couple of its more notable Italian-inspired wine and grape producers.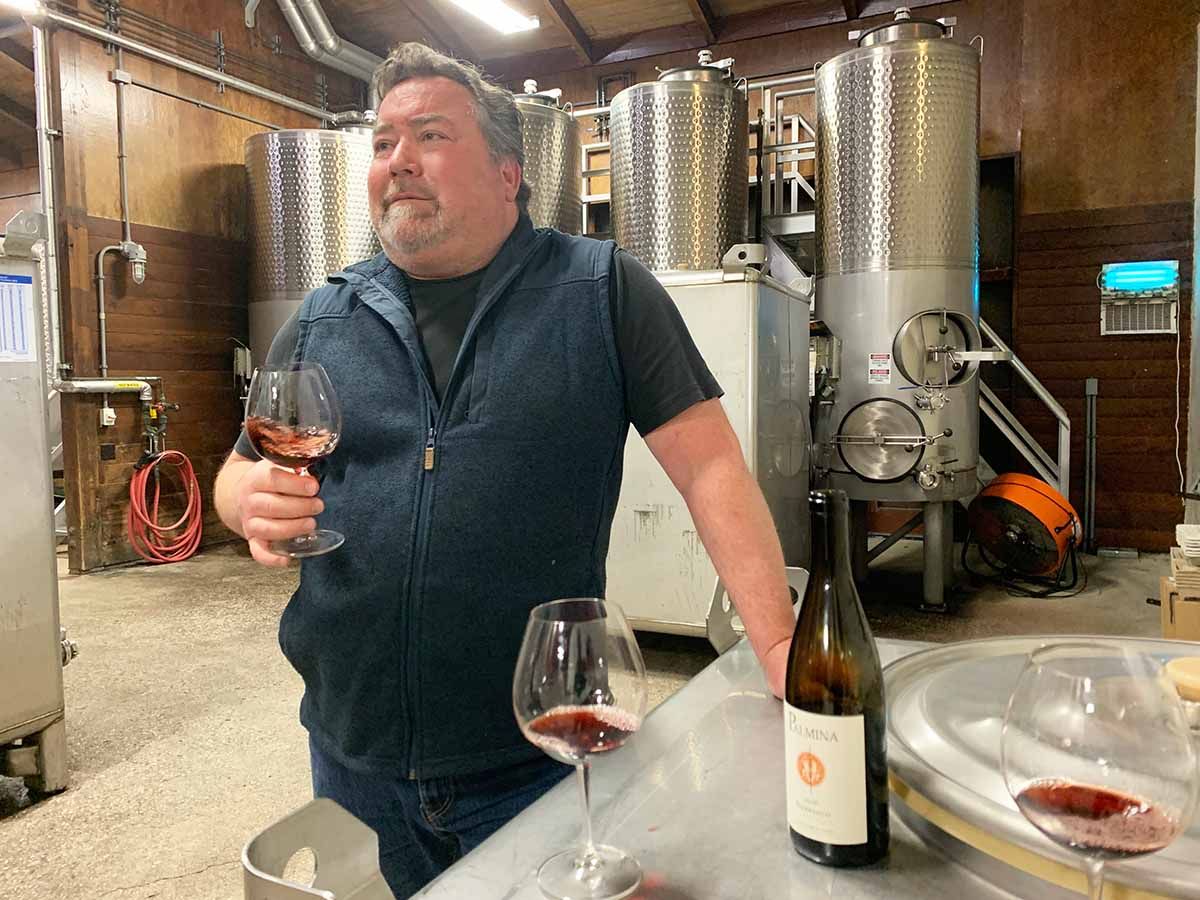 Santa Barbara pioneering winemaker Steve Clifton
Check out my latest Robert Camuto Meets… at winespectator.com : A Pair of Pioneers Translate Northern Italy into Santa Barbara.
Back in Italy for some time now, I have been travelling south to central Italy and Campania, and there's one thing that keeps coming back to me :
Making great wine of place often means working your ass off in hard-to-cultivate soils and locales.
Italy's great terroirs were developed by some tough contadini, feudal sharecroppers or (if we're talking about antiquity) slaves. Not wine snobs or brand directors.
The New World often forgets this: grapes are grapes, the reasoning goes.
But it's not really true. You get the stuff beyond the fruit juice from ground in which you can't grow lots of veggies.  
As the pioneering Santa Barbara veteran grower puts it, "You have to plant most Italian varieties in interesting places to make interesting wines."
For me those places – ones that would never been cultivated today – are what Italy has over everyone.
California also has interesting places, but they are far from their potential. It's good to see there are those who are trying.