Current topics, themes, musings and travel notes
Wrapping it up in the West
The South of Somewhere west coast spring tour is coming to a close in the next few days and am travelling from Seattle to Los Angeles, when Saturday March 26 I will host the final SoS event — an informal gathering and tasting at Barbrix , 2-4 p.m. (2442 Hyperion Ave. Los Angeles).
Robert's SoS reading and talk taped with wine educator Jeff Davis at the Sonoma County Wine Library
It has been a more-than-great pleasure to travel the coast from Southern and Central California to San Francisco and the wine countries of Paso Robles, Sonoma, Napa and Mendocino. Along the way I have met some kind, welcoming and curious people and some winemakers with different perspectives. I've gotten some new stories and whole new perspective on the potential for Italian wines in the US market and Italian grapes in the vineyards of California !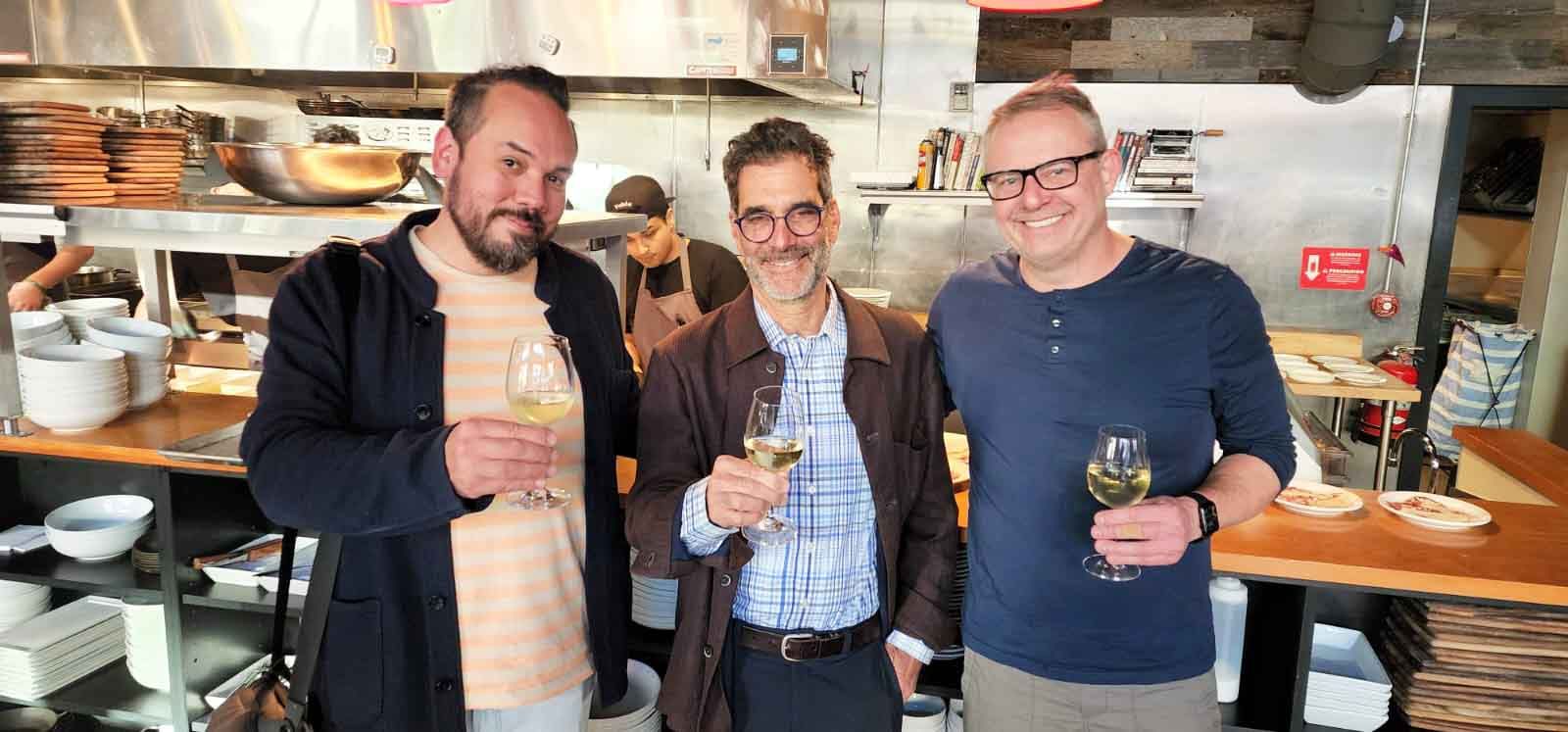 Robert at Seattle's La Tavolata Stone Way SoS dinner with wine director David Sennen and owner Ethan Stowell
After that I will be back in Verona ready for Vinitaly and the release of the book in Italian under the title Altrove a Sud.
Speaking of Verona do check out my latest Robert Camuto meets… on the fascinating and historic Bertani estate, which has one of the world's great wine libraries in which the public can participate (35 vintages of Amarone on the market now).
This spring has not felt like work, truthfully.
Salute!