On Monday, Rizzoli Bookstore – with its soaring ceilings and beautiful old New York feel – was packed with a sold-out crowd for the launch of South of Somewhere.
On the dais with me was Jeff Porter, wine educator, native-Texan and fellow Italo-phile. At the start of what was supposed to be our fairly orchestrated Q&A (we were both a bit nervous to be actually publicly speaking to live humans after a year and a half of Covid and Zoom) Jeff chucked the script and improvised. And so did I. For the better part of an hour.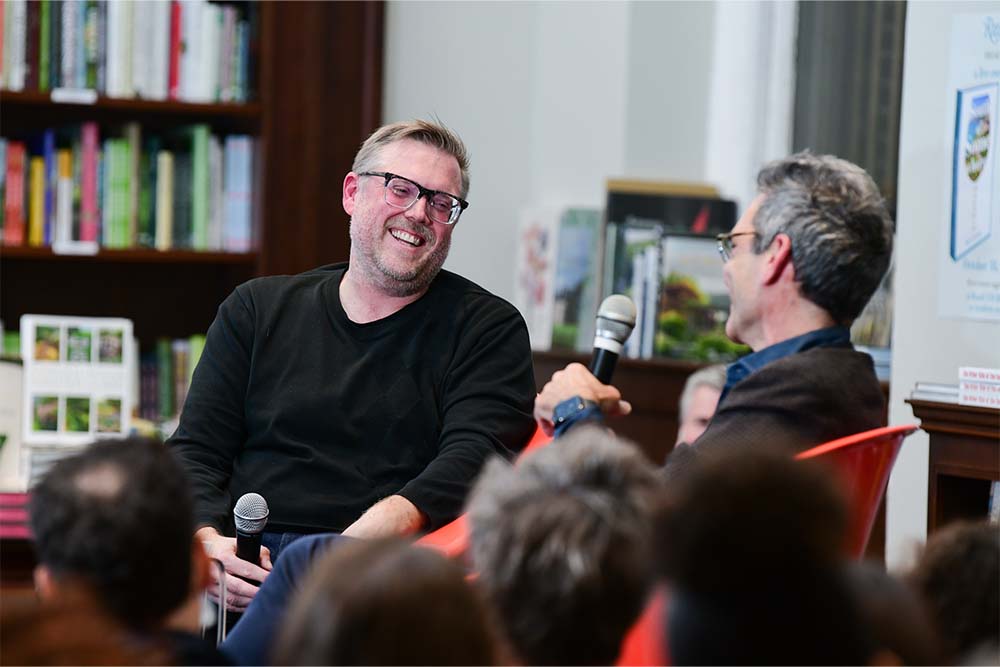 It was a lot of fun—a tribute to the soul of Italy and the South that way beyond wine into things like inspiring southern dishes, the concept of everyone being "south of somewhere else" and the social importance of the passeggiata.
It was fitting for South of Somewhere — which is not a classic wine book at all — but a personal memoir and reportage of the South in all its messy glory. (Recently a friend called who loved it—though he has not been able to drink wine or alcohol for more than 30 years.)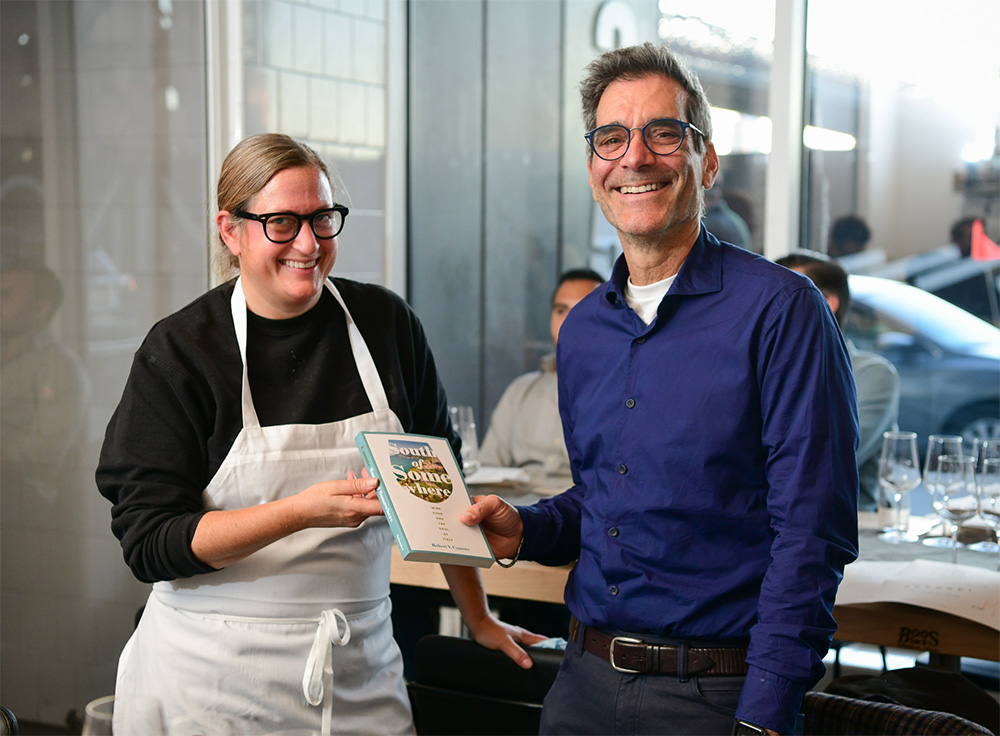 The next evening was a dream dinner with a dream Southern "Three Volcanoes" wine list at Misi, deserving star chef Missy Robbins' Brooklyn temple to house-made pasta.
The evening started with bubbles — in Feudi di San Gregorio's impossible-to find-in-the-US sparkling classic method Dubl. Accompanying Misi's vibrant veggie antipasti were the whites (Pietracupa: Greco, Marisaa Cuomo: Fiorduva, Benanti: Pietramarina, Salvo Foti: Caselle Bianco, and Frank Cornellisen; Mungibel. )
Then came the pastas — four in all — like everything else in the meal served family style. As the occhi stuffed with ricotta, bottarga and lemon segued into the spicy tomatoes and rigatoni – we moved into reds from two volcanoes – Etna (Franchetti Passopisciaro: Passorosso, Girolamo Russo: 'A Rina and Graci: Arcurìa Sopra il Pozzo) and Vulture (Elena Fucci: Titolo and Madonna delle Grazie Bauccio).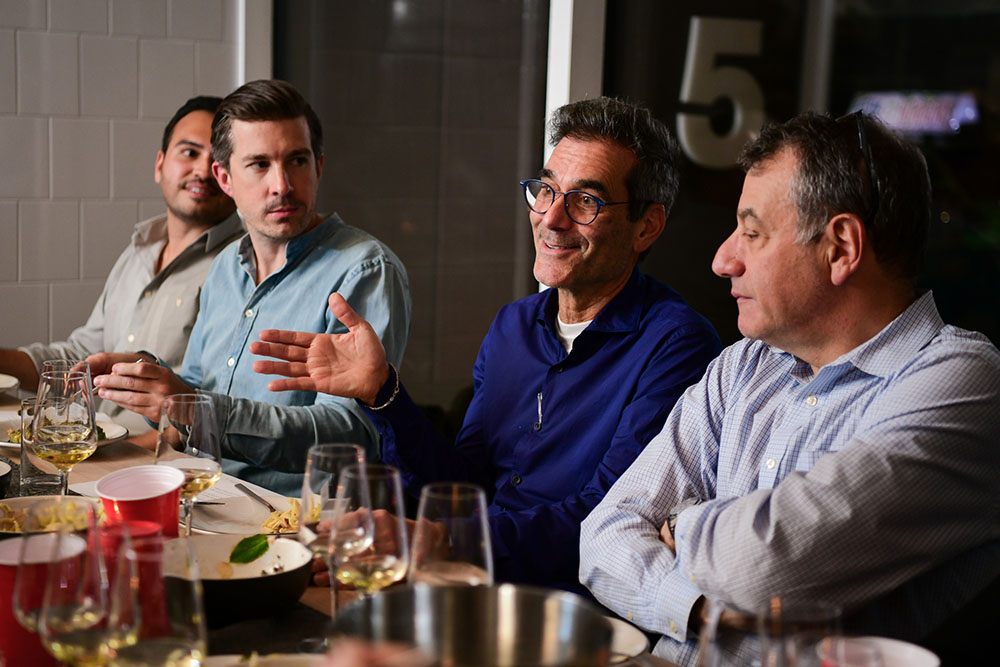 It was enough flavors and variety for a month. But there was one final epic matchup with Bistecca Fiorentina and wines from two of Italy's greatest eccentrics : Etna's Frank Cornelissen (Magma) and Vesuvius's Luigi Tecce (Taurasi Poliphemo).
What's the verdict? You should have been there.
I am writing this today after drinking only Yuzu tea at dinner.