Current topics, themes, musings and travel notes
Italy's Heroes of Summer
Dramatic vineyards from Amalfi Coast to the North Piedmont
What do Southern Italy's Amalfi Coast and the far North's Piedmont town of Carema have in common?
Other than that I've visited both recently—the answer is "heroic viticulture" with centuries old vineyards planted in pergola style on some of the most steep mountain terraces anywhere.
They are considered heroic because of the near-impossibility of the work. Nearly all of it is done by hand. (The only way to get a tractor up there would be in pieces). Creating this type of stone terracing from scratch today would be unfathomable.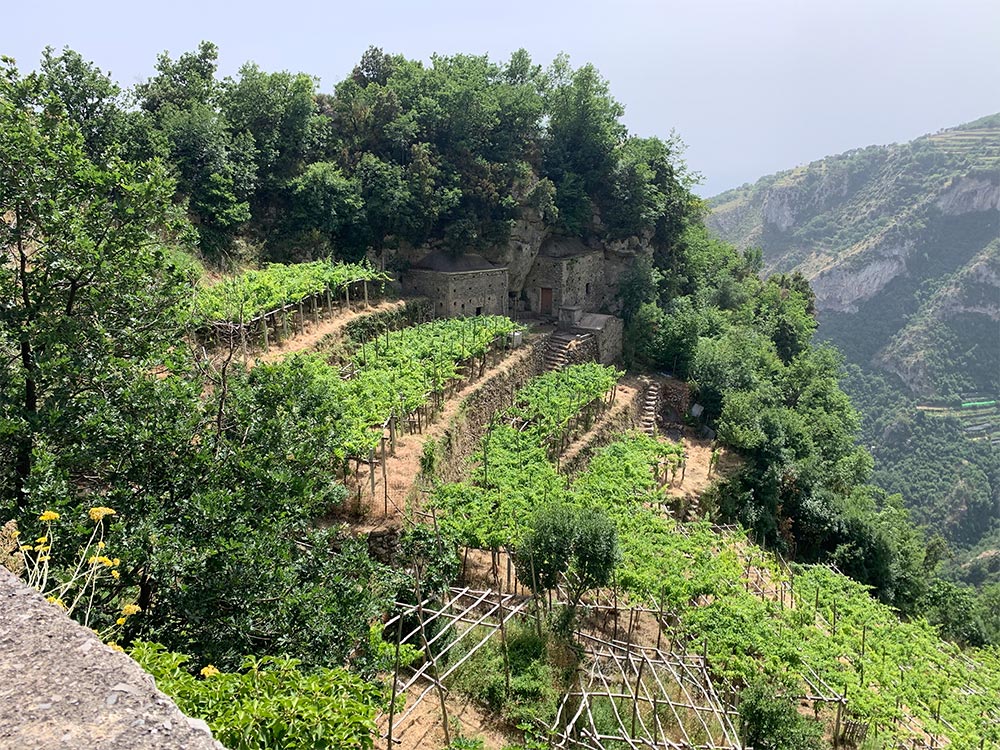 The valiant vineyards of the Amalfi Coast
The Amalfi Coast, where I revisited Cantine Marisa Cuomo in Furore, is a romantic ideal of the Mediterranean memorialized in countless films (from Sophia Loren to James Bond). It was hot and dry with a Sirocco wind blowing in from Africa. Here Marisa, husband Andrea Ferraioli, son Raffaele and their team produce unique local blends in the volcanic dust soils on terraces hanging from cliffs above the sea along with lemons, olives, figs, and a variety of stone fruits and wild herbs.
Far to the north on the road to Mont Blanc I also recently visited cool and wet Carema, a tiny mountain valley town (pop. 800) that farms a mere 50 acres of Nebbiolo on the slopes of its precipitous Mount Maletto.
Here the Ferrando brothers lead the way—one of the few families sticking with it to create elegant high-altitude wines. Check out my latest Robert Camuto Meets…on Ferrando's pioneering "mountain Barolo"
For more on Marisa Cuomo on the Amalfi Coast check out the archived column on "Air-oir on the Amalfi Coast"