Current topics, themes, musings and travel notes
A Napa Son under Umbrian Sun
Just before Covid Rollie Heitz moved to Umbria and is making wine. He hasn't looked back.
In early spring, I travelled to California where I wrote about a new generation of California producers working with often obscure Italian grapes in the Golden State.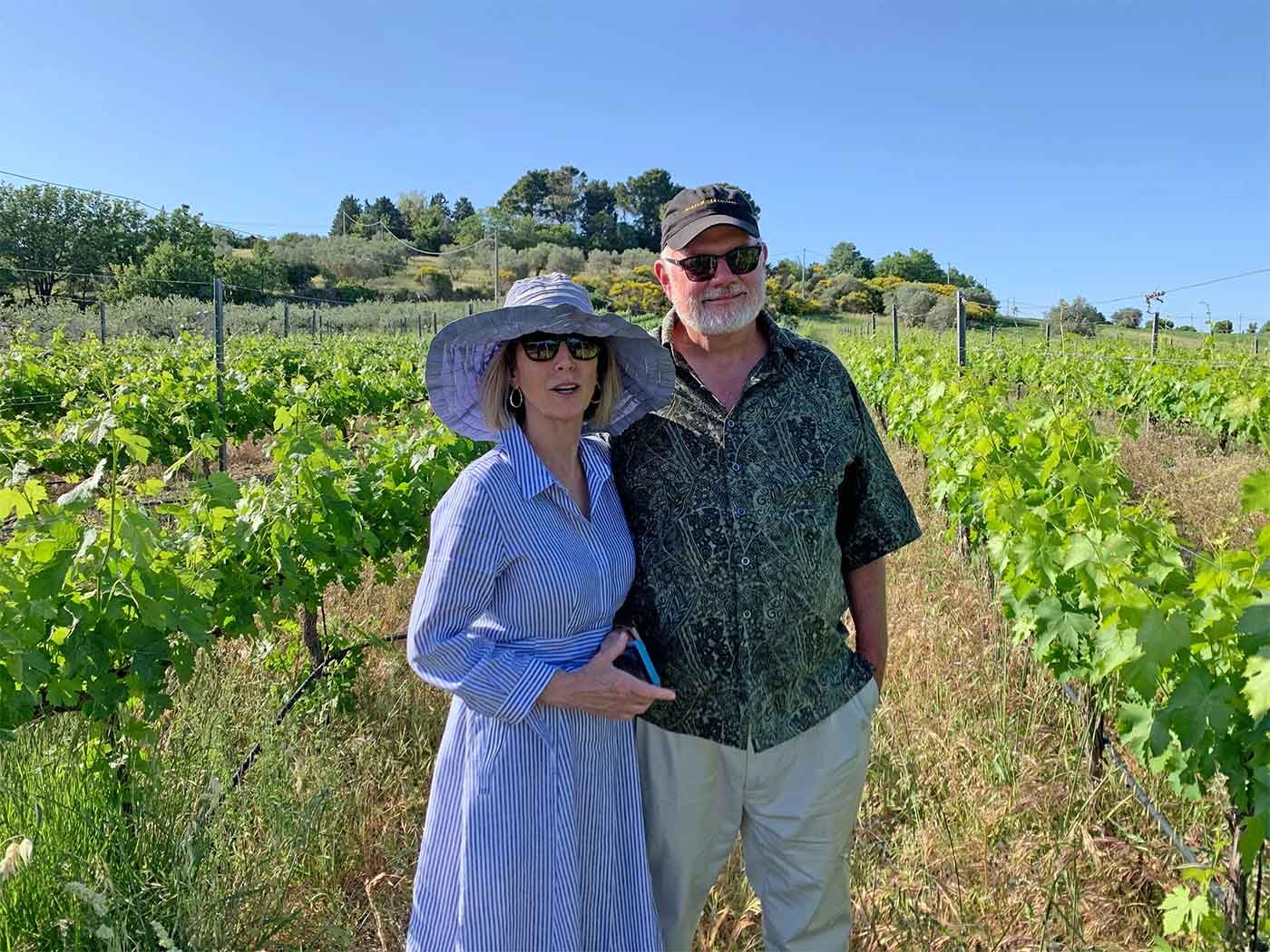 Rollie and Sally Heitz in their Umbria vineyard.
Recently I reported on a different kind of story: A son of old Napa, whose spending his retirement years and making wine in the obscure Umbrian wine appellation of Todi.
Rollie Heitz, of Napa's legendary Heitz Cellar, was tired of rising rents and congestion of Napa. A trip to Todi and a visit to California artist turned winemaker Ev Thomas there convinced him to start a new wine life this side of the ocean.
For Heitz's reflections on his move, Umbria and Italian wine, see my latest Robert Camuto Meets… column at winespectator.com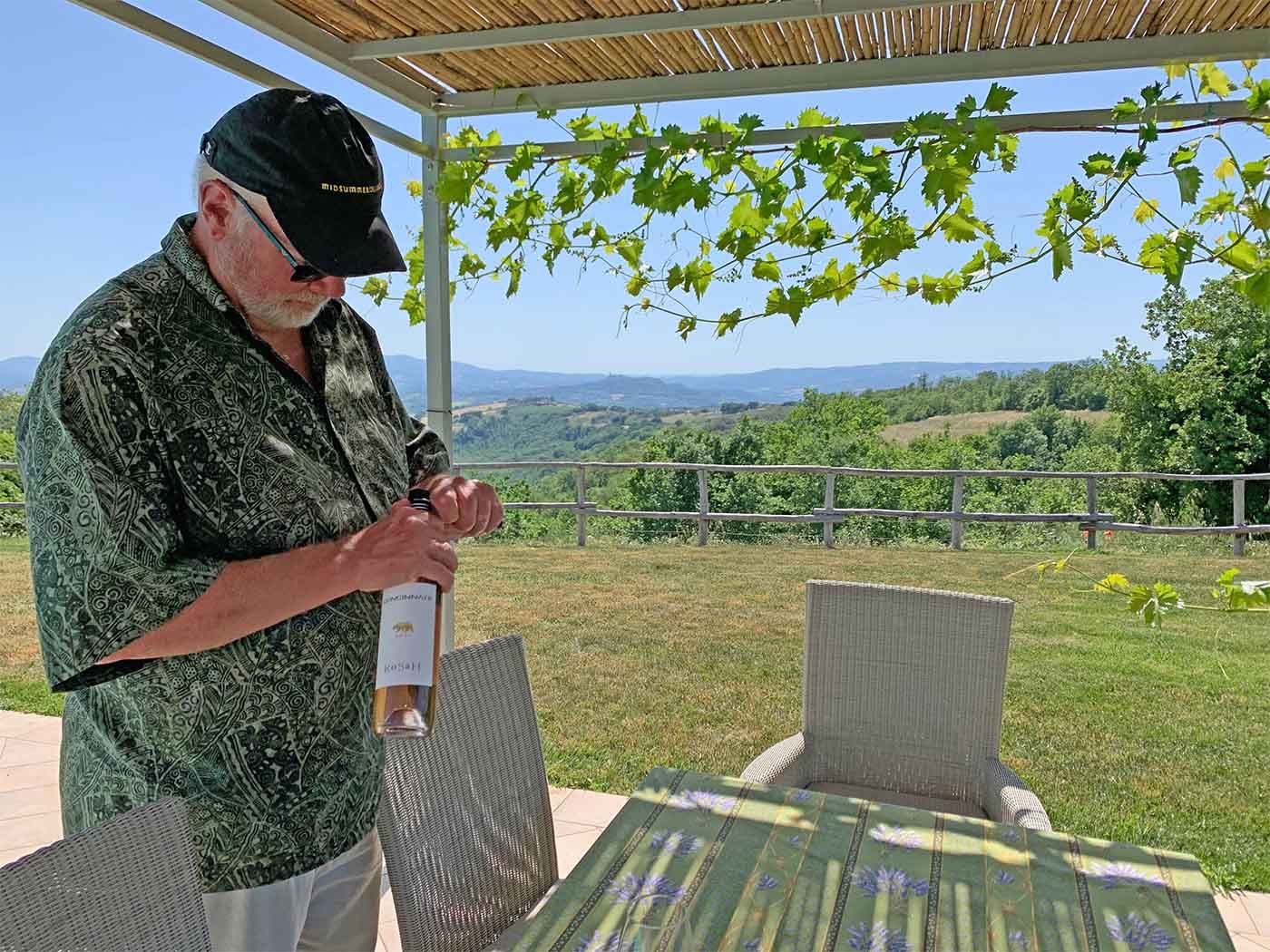 In his tasting room with a view Hietz opens a bottle of afternoon rosato.