Current topics, themes, musings and travel notes
What's Love Got To Do With It?
Romeo, Juliet and Valpolicella
Month after month, year after year in Verona, I watch the tourist hoards come to visit the fictional but now iconic "Juliet's House."
Thanks to Shakespeare's setting of "Romeo and Juliet," Verona has become some 400 years later "The City of Love."  And, unsurprisingly, the area's Valpolicella wine industry (which includes Amarone) has often been keen to sell their goods as a sort of love nectar.The ironies here abound.
First off, R&J was never a story about love, but about the hatred among local families that stamped on those feelings and drove teenagers to suicide. Italians are not known as a font of love-thy-neighbor, but in Verona the feuds among families (and wine families) persist. In my experience, Sicilians cooperate far more for their common objective of improving quality and selling wines than the hard-headed more affluent Veronese.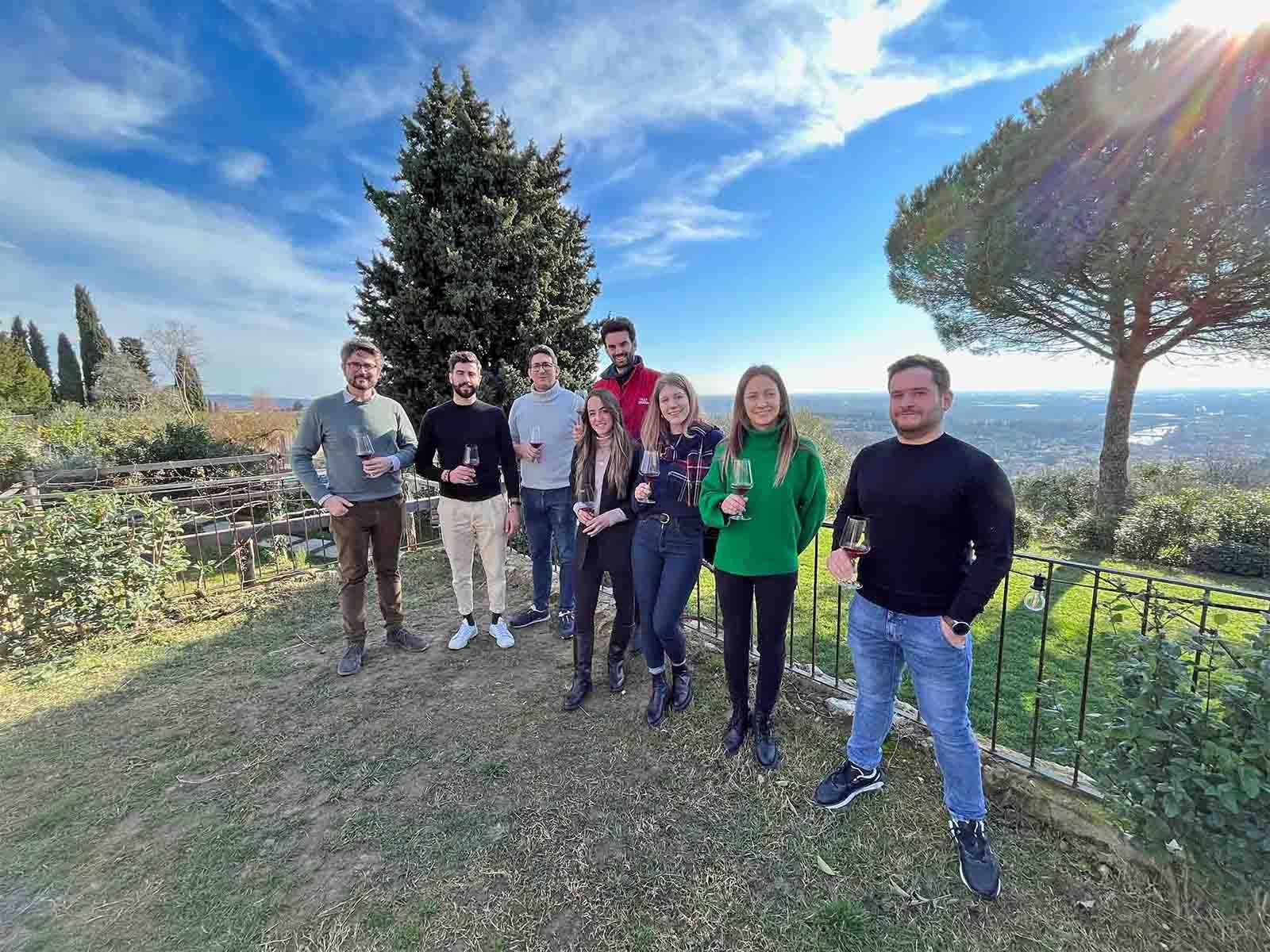 Members of a group of young Valpo producers (From left to right:) Giovanni Éderle, Davide Manara of Manara, Nicola Perusi of Mizzon, Piergiovanni Ferrarese of Villa Spinosa, Sofia Arduini of Luciano Arduini, Emma Campagnola of San Rustico, Noemi Pizzighella of Le Guaite di Noemi, and Paolo Creazzi of Cà dei Maghi.
So, this winter my heart was warmed to learn about a group of young producers named by the local wine consortium to work together towards their common future.
There's a lot to do – Valpolicella wines have a lot to go to reach their potential and reflect the varied landscapes of this dramatic growing area.
For more on Romeo, Juliet, Valpolicella and the new generation, read the latest Robert Camuto Meets… (free) at www.winespectator.com