Current topics, themes, musings and travel notes
The Last Leopard
Lucio Tasca d'Almerita (1940-2022)
On a long, hot afternoon in Sicily Monday, I was having lunch in the old palmento of the Mannino family amid the citrus groves of their Tenute Del Gelso below Mount Etna.
The caponata and other appetizers were making the rounds of the table as a fan in the corner kept the dense air moving. Family wines from the Manninos' Tenute Mannino di Plachi on Etna were poured. A toast was made.
And then someone's smart phone alerted them to the news: Lucio Tasca, of Sicily's Tasca d'Almerita wine family was dead at 82. Giuseppe Mannino, the family patriarch, set his glass down and sighed.
"It's a big loss for Sicilian viticulture," he said softly.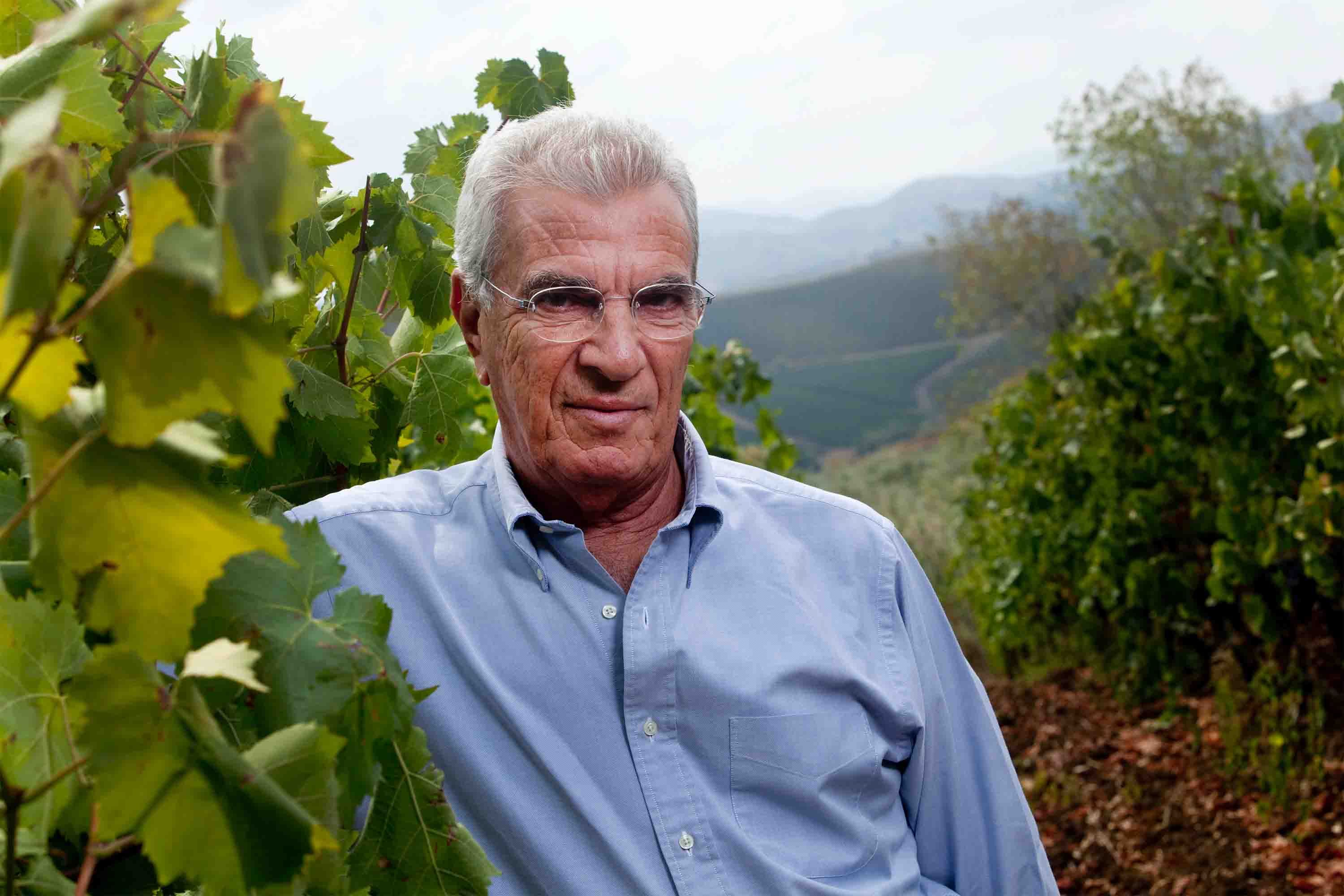 Lucio Tasca d'Almerita (1940-2022)
Lucio Tasca d'Almerita was perhaps the last in a string of patriarchs who brought Sicilian wine into a modern age along with the likes of Diego Planeta of Planeta and Giacomo Rallo of Donnafugata — both who have died in the last six years.
From its base at Regaleali in the central Sicilian hills, Tasca D'Almerita has become a model of sustainability with wine estates across Sicily including Sallier de La Tour in Monreale and Fondazione Whitaker on Mozia island, Mount Etna's Tascante, and Capofaro on Salina island.
I spent some time with Lucio and the Tascas when researching my 2010 book Palmento: A Sicilian Wine Odyssey , and what struck me most about him wasn't so much his wine passion, but his gentlemanliness, elegance and frankness along with his ideas of a modern Sicily.
He led off the chapter titled "Where have the Leopards Gone?" which I excerpt here.
"Gattopardo doesn't exist anymore. He is dead."
The Count Lucio Tasca d'Almerita surprised me with these words. Because if anyone would preserve and protect the ideas of The Leopard, I assumed it would be him.  After all, everyone from Sicilian laborers to politicians, quoted Giuseppe di Lampedusa (whose mother was a Tasca) more frequently than the Bible.  I expected therefore the noble overseer of one Sicily's largest old estates—to embody The Leopard and its view of Sicily as immutable.   
"My father could have been Il Gattopardo. This is a stupid thing," he continued, "In fact, Sicily is changing. "
At 68, Count Lucio who dismisses the use of a title before his name with the wave of a hand and a "just Lucio" looks the part of a count with his head of healthy silver hair, the light eyes peering over a significant nose and his hint of world weariness. A blue blazer and an open white shirt with gold pants cover the long and agile frame that served him in his days riding steeplechase on the Italian national team.  Though he has retired from running the Tasca d'Almerita estates—turning the job of chief executive over to his younger son, the 36-year-old Alberto--Lucio is a businessman with little patience for philosophy or reflecting on the past. A flat computer screen rested on his desk which was an arc of polished wood. His English is near perfect but he explained his French is better; he asked if I minded if he took off his jacket and rested it on the back of his chair. He pushed a button on his desk phone and asked for coffee—a secretary soon arrived with espressos in un-Leopard-like disposable plastic cups. He settled back in the steel framed desk chair, opened a window to the bright early summer morning, and after a do-you-mind-if-I-smoke courtesy, ignited a Marlboro Light, the modern affliction, it seems, of all Tasca men.
Despite the "just Lucio," three generations of Tascas live an anachronistic life with cooks and staff in town and country. Town is Villa Tasca, the 16th century palazzo from which Count Lucio and I drove a few hundred yards to this office. The villa is one of Palermo's grandest with lush gardens at the edge of town insulating it from the blight of apartment blocks and industrial parks just outside. The family's country life is based at Regaleali, the 1,200-acre estate in the remote wheat-covered center of Sicily with about 900 acres of Sicily's most important ecologically run vineyards.
Yet the Tascas are one of the only aristocratic families to keep a vast wine estate intact in the 21st century—even after more than half of it was taken from them under Southern Italy's postwar land reform program in the 1950s. The Tascas, it seemed, have thrived with the right blend of instincts—adapting to the times when others bemoaned them.
"We always worked," Count Lucio said, explaining his family success as other Sicilian dynasties have gone broke. "They never worked."
The Tascas came to their title and their Palermo villa in the early 19th century. A previous Lucio Tasca—a wealthy cattle rancher from Mistretta in the Nebrodi mountains of northeastern Sicily—arrived in Palermo with good looks and money and married the daughter of a Sicilian prince, who brought the Villa—then known as Camastra-- as her dowry. At the time, feudalism and Bourbon rule was on the wane, baronial lands were being sold and Sicily was in a state of turmoil as many Spanish families associated with the Bourbons left. In 1830-- a pair of Tasca brothers—bought the old fortified farm at Regaleali. 
The family's main interests were in grain and other agricultural products. Wine-- grown in the lands around Camastra now paved with concrete-- was cultivated for the family and to accompany estate workers during their labors. As a young boy at Regaleali after the War, Lucio remembered the daily ration to laborers of one kilo of bread and one liter of wine.
"Wine was food for them," he said. "They drank it all day long."
"I remember this worker cutting up one olive in such a way to last for one kilo bread—the whole day," Lucio said, using his hands to illustrate a surgical slicing motion with an imaginary knife.
Around 1920 all of the Camastra production including wine had moved to Regaleali. After Lucio's birth at the outbreak of the war in 1940—about 80 people including relatives, close friends and workers' families moved there as well. After the war Lucio's grandfather and father "made revolution"—instigating in the Sicilian separatist movement and its doomed pair of secessionist plans: first to be annexed by the United States and later to have the deposed Italian King Umberto II installed as king of an independent Sicily.
Some historical accounts have linked members of the aristocracy including the Tascas with the bandit Salvatore Giuliano (Lucio's father, Count Giuseppe, served as a consultant to Michael Cimino for his screen adaptation of The Sicilian). But Lucio says he never saw Giuliano at Regaleali, and said that if a relation did exist it was a matter of practical convenience.
"When you make revolution, you need to have some people who know how to kill," Lucio said, matter-of-fact.
The Tascas were not great political revolutionaries. They were, however, revolutionary in the stewardship of their lands—bringing one of the first tractors to central Sicily before the war, and building one of the first high country lakes in the years after. In those postwar years, while the government created cooperatives and handed out subsidies for producing more wine, the Tascas instead worked to produce better wines. They shunned herbicides and pesticides, introduced vineyard techniques such as short pruning of vines that improved quality and limited quantity of fruit, and were among the first to limit the heat effects on wine with cold fermentation tanks.
Count Giuseppe was the wine lover who transformed Tascas' wines – and in so doing left a lasting mark on Sicily. In the early 1960's—enlisting the help of  Ezio Rivella, one of Italy's top oenologists -- he  began bottling white wines from Inzolia, Catarratto and a grape variety on the estate they called Sauvignon Tasca (believed to be a cross of Sauvignon Blanc with Grecanico). Among Giuseppe's favorite wines were reds from Châteauneuf -du-Pape in France's Rhone Valley, and in 1970 he began bottling a red wine (the first bottled from 100% Nero d'Avola) called Rosso del Conte.
"We don't work for money," His son, Lucio, was now telling me with another wave of the hand. "We have never worked for money."
"We work," Lucio said, "for what we Italians call la bellezza di lavoro." ("The beauty of work.")
Unlike his father, Lucio is not an obsessive wine lover. He studied economics – not agronomy or oenology. Wine, he freely admits, is something he enjoys a few minutes of the day with meals. His love is the land, his business, and la bellezza that is evident throughout the Tascas' growing world.
As a younger man he had worked briefly for his father but then launched other small businesses-- wholesaling nursery plants and textiles from Villa Tasca.
"I was married and had two children, but I couldn't talk with my father about money, so I did other things," he said. "Also there was always competition between my father and me."
Finally, approaching 40 years old in 1979, Lucio joined his father at Regaleali.  "Back in 1980," he remembered, "if you went around the world with a bottle of Nero d'Avola people weren't interested. People-- the Americans-- were just starting to learn about the French cepages (varietals)… Nobody could imagine that in Sicily you could make a good wine. They thought you could only do it France."
Thinking that if the world wanted French varietals, Regaleali could produce them, Lucio asked his father to experiment with other grape varieties.
"He gave me half a hectare at Regaleali—one acre," a smile creased the Lucio's face. His long fingers toyed with the Marlboro pack on his desk. "The Chardonnay and Cabernet were wonderful."
Next, Lucio wanted to experiment with raising wine in small French oak barriques.
"My father said, 'If you bring barriques to Regaleali I will leave,'" Lucio remembered.  The wines at Regaleali were traditionally aged in large chestnut or Slovenian oak botti. Lucio had to trick his father by hiding French barriques he'd bought with his own money. He later had his father blind taste his experiment: The barriques and the count stayed…
I am reading this now and remembering both Lucio and the other greats of his generation whom I had the fortune to meet on Sicily. None of them were Gattopardo, really.
But in a romantic way, I think each contributed to bringing the best of Sicilian tradition into the 21st century.