Current topics, themes, musings and travel notes
Don't call it Ver----------!
French Vermentino is having a deserved boom. Too bad they've got to call it something else.
The heat wave of summer 2023 finally did it to me.
I've become a white wine person – at least when it feels like it's well above 80 degrees Fahrenheit – at night. 
Still, sparkling – as long as it's chilled and not oaky. (This obviously excludes the entire overhyped rosé category.)
And I love Vermentino – particularly from Liguria (aka Pigato), Tuscany, French  Provence and Corsica (Vermentinu) and as far afield as California.
A semi-aromatic grape with its citrus notes and its mineral and slightly bitter edges – Vermentino is a great response to climate change – as it keeps its fresh acidity in the punishing heat.
Word needs to be spread. But an unfortunate EU rule taking full force with the just-bottled 2022 vintage – bans the Vermentino label from wines other than those from Italy, and three countries with negotiated exceptions: Australia, the U.S. and Croatia. 
The obvious target here is France, Italy's neighbor that's rivaling it as the world's biggest Vermentino producer.
See my discussion of Vermentino and So. France white wines in the latest Robert Camuto Meets… from one of the world's most beautiful seaside estates: Clos Ste. Magdeleine in Cassis.
Read with something cool and white.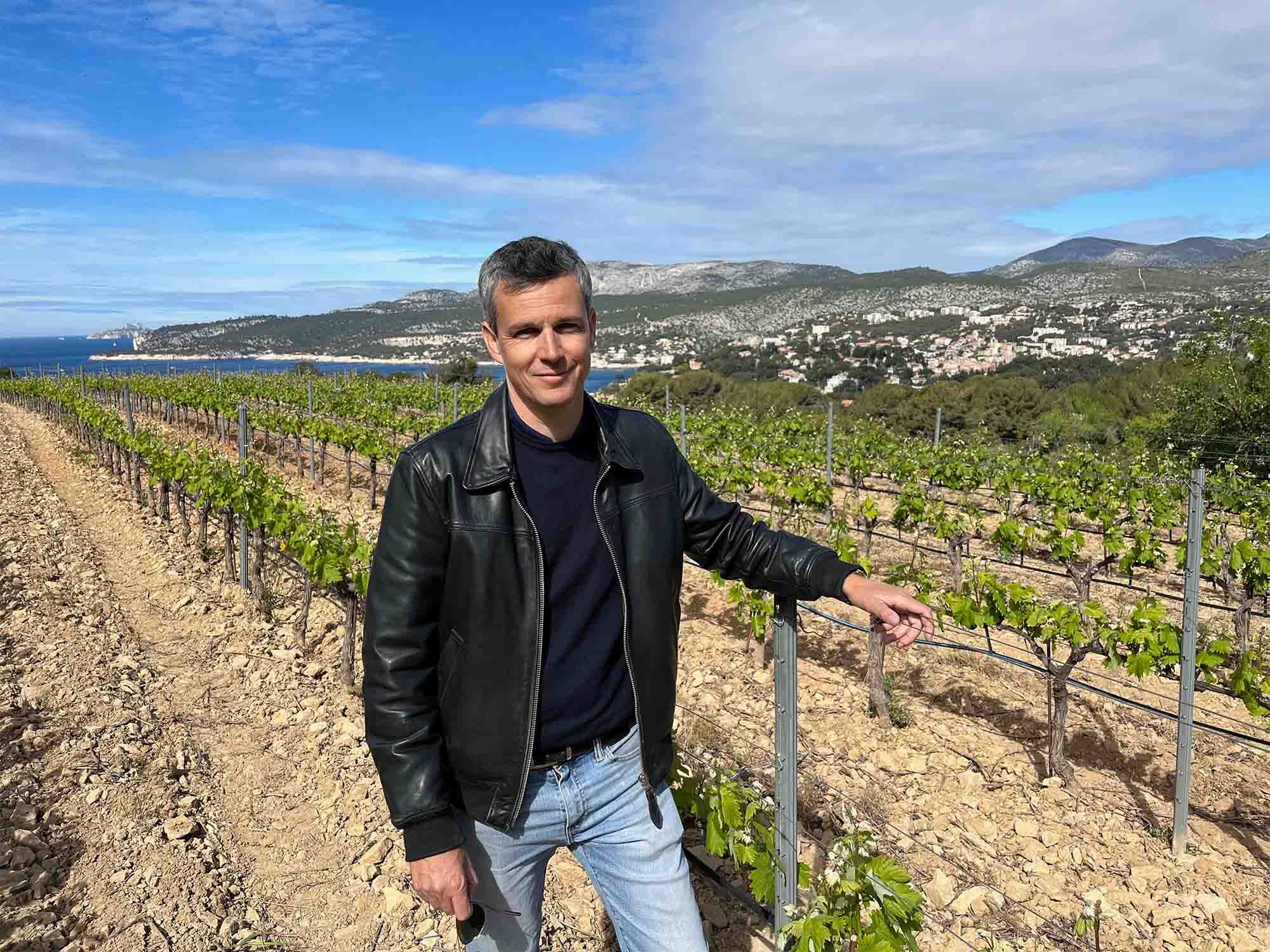 Jonathan Sack of Clos Ste. Magdeleine in his Vermentino vineyard