Current topics, themes, musings and travel notes
California's real Alt- wine scene
We expect California to think different. Same with its winemakers.
This year was the second running that I've visited California vineyards, and I've been impressed by the spirit of adventure among a generation of freewheeling winemakers.
Far from the derby of who can produce the next elite Cab, Chard or Pinot – or the next cutely branded beverage – comes this growing bunch interested in trying anything and everything in Italian, French or other grape varieties to see what works.
One of their leading lights and mentors is Steve Matthiasson, the organic agronomist turned vintner, whose life took a turn about 20 years ago when he planted a vineyard from a dozen cuttings of Ribolla Gialla from Ribolla master Josko Gravner in northeastern Italy's Friuli.
"It's been a big effort to communicate that there are different expressions of California," Matthiasson says.
From Vermentino to Trousseau; Frappato to Fiano, it's an exciting time to be drinking those expressions from the likes of Matthiasson, Ryme Cellars, Arnot-Roberts, and my Cicerone of this voyage Sam Bilbro of Idlewild Wines.
When it comes to wine, I am an Old World traditional drinker. But I find the exchange between intrepid producers on both sides of the Atlantic to be refreshingly positive. Both groups benefit.
Enjoy the latest Robert Camuto Meets… at winespectator.com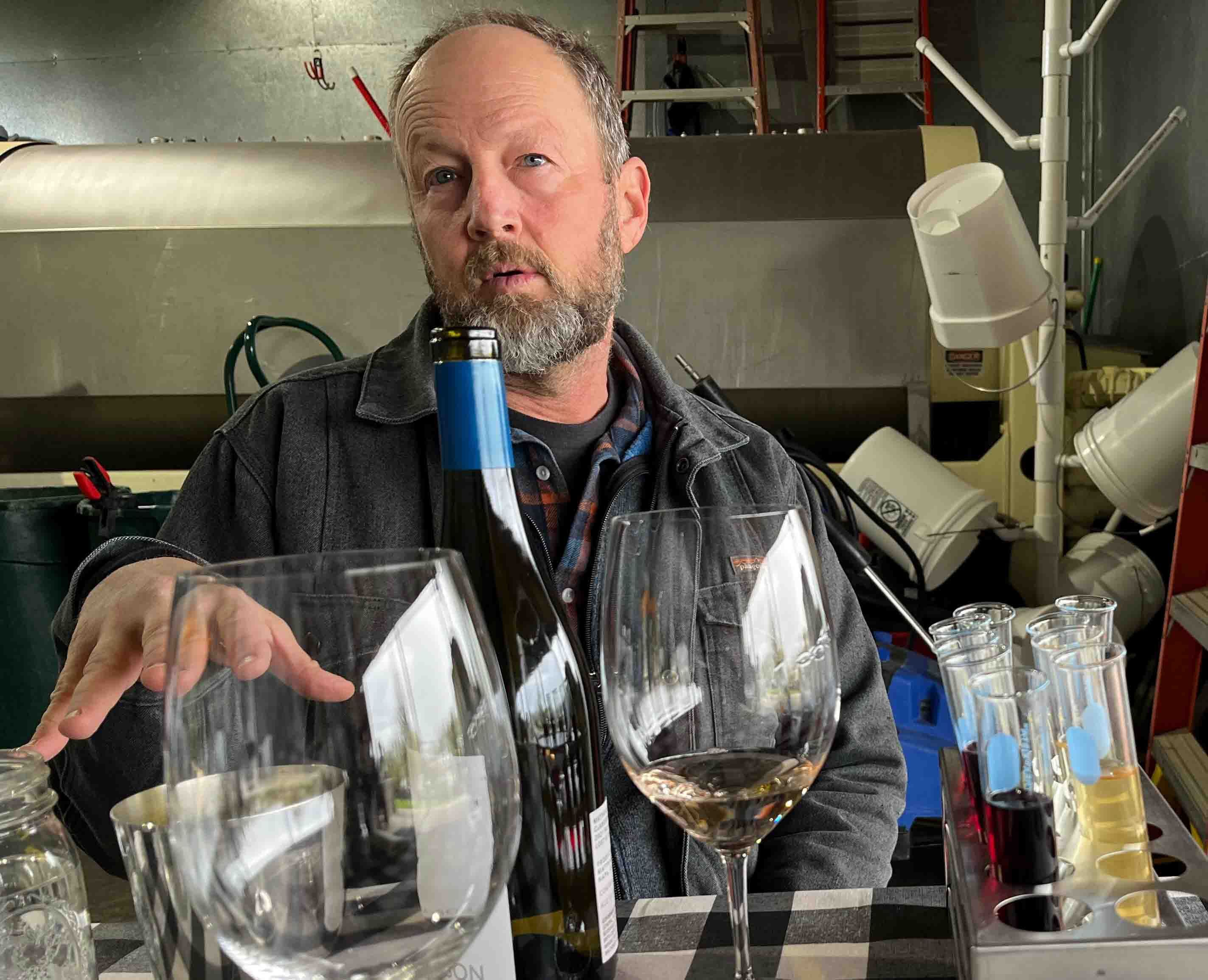 Steve Matthiasson, organic agronomist turned vintner