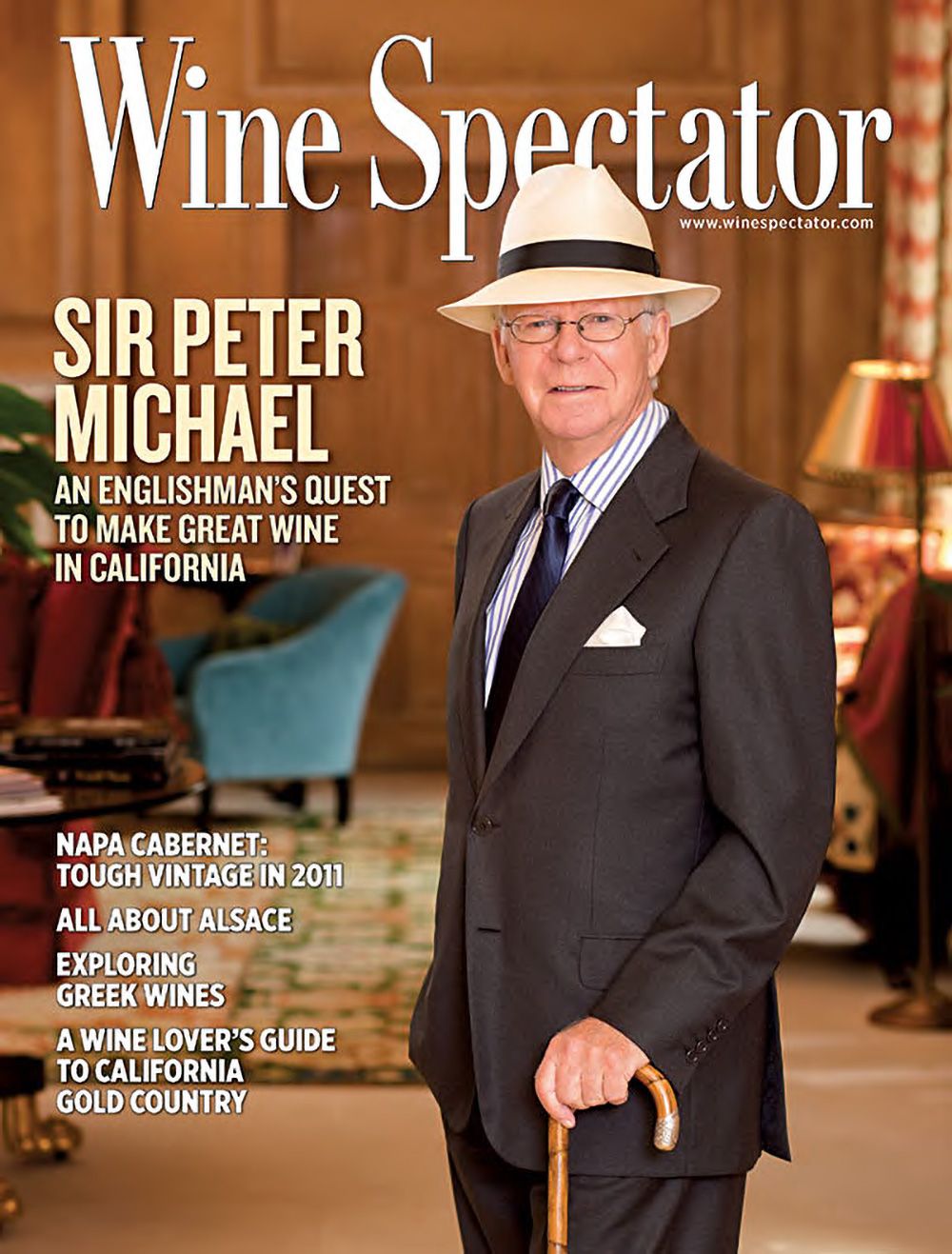 Wine Spectator
Nov. 15, 2014
The Scene on Santorini
Just a few miles from the village of Thira on the island of Santorini, home to a honeycomb of whitewashed hotels and infinity-edge pools set atop steep cliffs, Stefanos Georgas describes the harsh scene around him. Scant rainfall, strong winds and a landscape punctuated by prickly pear cactus give it a desertlike feel.
"This is Jurassic Park," says Georgas, manager of Estate Argyros, one of the Greek island's leading producers. The acres of Assyrtiko vines don't look much like a vineyard, growing amid bone-dry volcanic pebbles and sand between the barren, sun-scorched Profitis Ilias mountain and the Aegean Sea.
Following centuries of tradition, the vines are bush-trained and planted in shallow depressions—designed to conserve precious moisture and to protect against severe winds—with vine shoots woven into round, shrubby baskets, and grapes huddled at the center. The baskets also help shield the grapes from the region's strong sun and capture dew that sometimes descends from morning fog in the summer. Yields are correspondingly low, averaging just 1.5 to 2 tons per acre.
The vines grow like this, trained but unpruned, for decades on the seemingly sterile soil. After 50 or 60 years, the canes get cut all the way back, then are allowed to regenerate; individual root systems are thus conserved and may be up to 400 years old. These factors combine to make Santorini one of the world's most distinctive winegrowing regions.
"The environment is so hostile," Georgas adds. "Everybody would rather build hotels. That's the easy way. We choose the hard way. Who wants to do all this work by hand?" (Santorini consistently ranks as one of the world's top luxury destinations.) Fortunately for wine lovers, a dozen independent winemakers—in addition to a local cooperative of 1,000 small growers—choose the hard way...
for subscribers of Wine Spectator