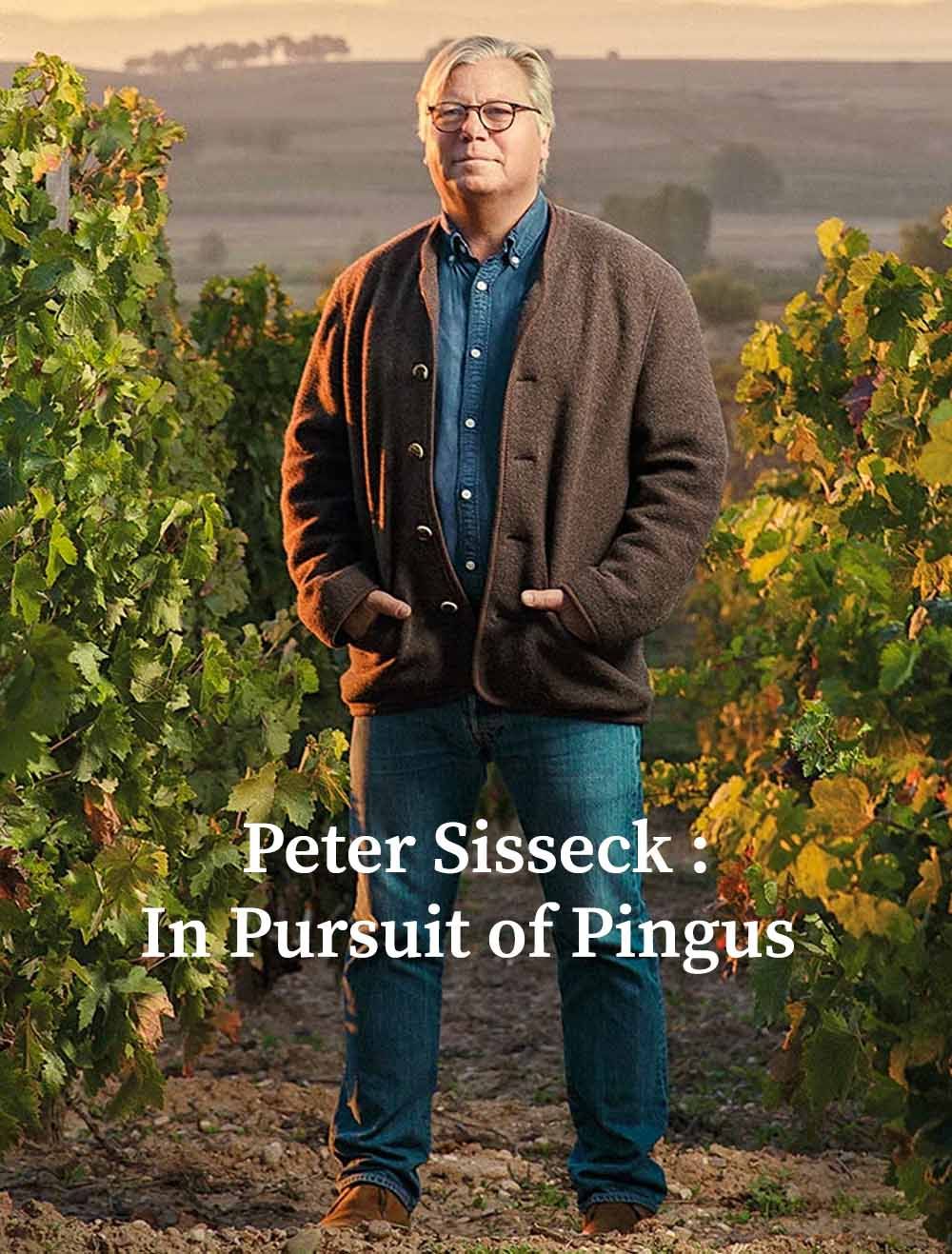 Wine Spectator
Oct 31, 2022
Peter Sisseck : In Pursuit of Pingus
Last spring, vintner Peter Sisseck, who came to Spain as an outsider three decades ago, was invited by the international gastronomy summit Madrid Fusión to present barrel samples for a showcase of Spain's elite "Eternal Wines." With him onstage was a formidable cadre representing leading Spanish bodegas such as Familia Torres, López de Heredia, Marqués de Riscal and La Rioja Alta, along with Ribera del Duero's mythic Vega Sicilia, each showing their flagship wine in its youth.
The honor marked a new milestone for Sisseck, 60, the Denmark-born winemaker of cult red wine Pingus, now in its 28th vintage in Spain's Ribera del Duero. "It was one of the highlights of my life, sitting there with the great historic bodegas," Sisseck would later reflect, with characteristic humility. "And there I was—this crazy Dane."
Indeed, Sisseck claims no aristocratic family history, Spanish wine pedigree or dynasty. He dropped in from Bordeaux in the 1990s, then rented and later bought a pair of old Tempranillo parcels and started crafting tiny amounts of wine.
From out of nowhere it seemed, Pingus caught a wave of wine lover enthusiasm. Prices soared. Today a bottle retails for upward of $1,100. With Pingus a benchmark for the new Spain, Sisseck, a cerebral, soft-spoken agricultural engineer, is regarded as a visionary.
"He was a revolution in Spain for high-prestige, high-class wines," Guillermo de Aranzabal Agudo, fifth-generation leader of La Rioja Alta, said just before the Madrid gathering. "He showed that you can do great things in Spain starting with nothing."
When his turn came to speak in Madrid, Sisseck delivered a self-effacing, down-to-earth message: that Pingus wasn't even really a winery.
"Pingus is not a bodega," he told the audience of wine professionals in fluent Spanish. "It's a vineyard, a vineyard we've been exploring for the past 25 years."
Those few words sum up Sisseck the winemaker: a dogged viticultural researcher, an evangelist for old organic vineyards, and a hardworking and ever-curious craftsman who has benefited from great instincts.
His success doesn't stop with Pingus. In Ribera del Duero, he has continued to replant old Tempranillo vinestock in labor-intensive vineyards for Dominio de Pingus' second wine, Flor de Pingus, priced at a tenth of its elite sibling. His partly Utopian négociant label, Psi, runs on buying grapes from old organic vineyards that might otherwise be uprooted. Since 2010, he's taken his "haute couture viticulture" back to Bordeaux, in St.-Emilion, where he's partnered in the creation of Château Rocheyron. And his latest project aims to make "Spain's greatest white wine": a single-vineyard, solera-aged Sherry in Spain's sleepy Jerez.
"He is a maniac for excellence," says Sisseck's close friend and Priorat wine pioneer Álvaro Palacios. "He only understands excellence in a beautiful way—respecting tradition, respecting nature and respecting the truth of the matter."
for subscribers of Wine Spectator