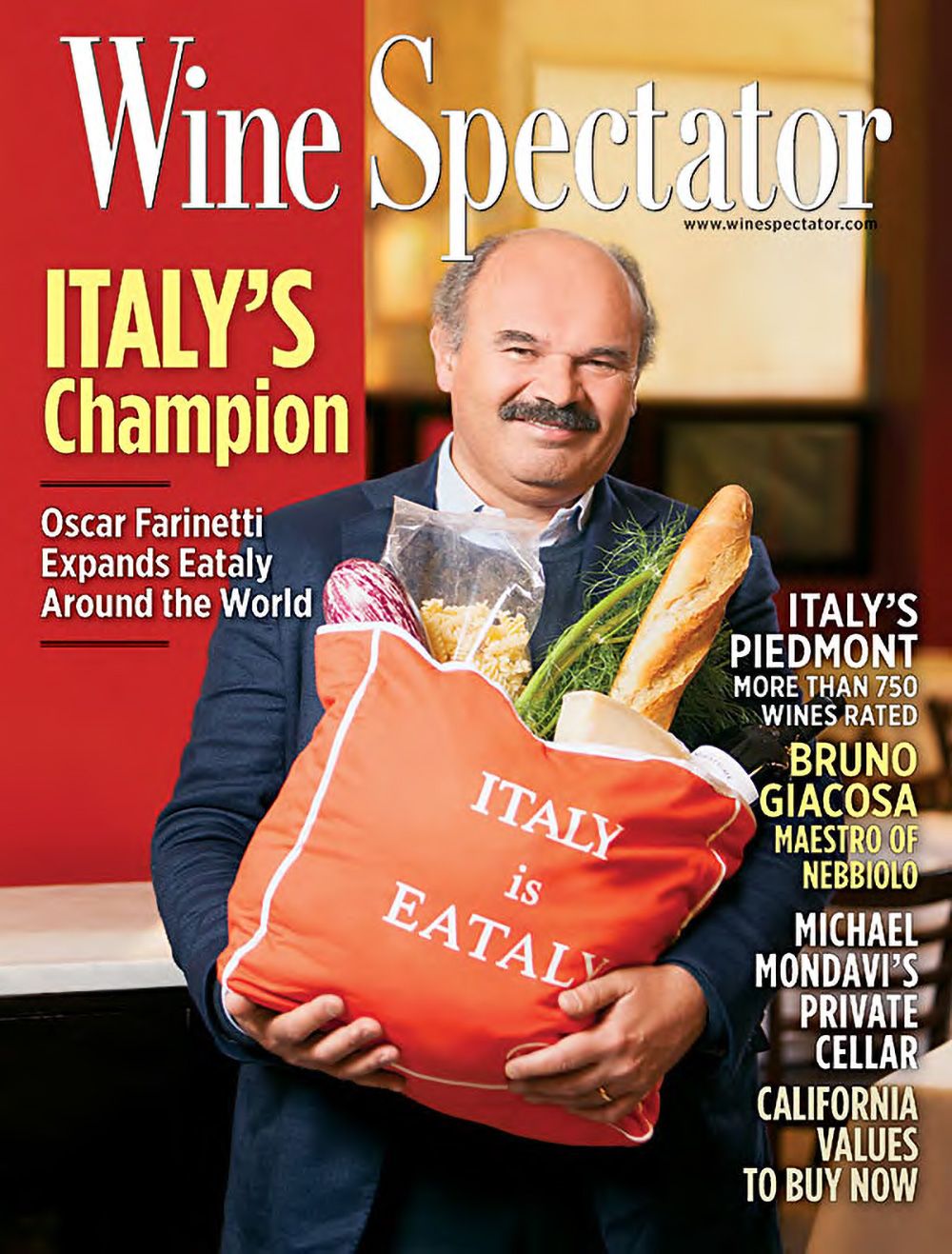 Wine Spectator
April 30, 2013
Italy's Champion: A Profile of Mr. Eataly Oscar Farinetti
Oscar Farinetti, an Italian entrepreneur and the founder of Eataly, has created a worldwide chain of high-end temples to Italian food. But he's hungry for more.
In just six years, this son of a Piedmont pasta maker has built an epicurean empire. From its base in Turin, Eataly has expanded across Italy to New York and Tokyo, with 20 locations opened and 17 more on the drawing board. The Eataly format resembles a foodie-fantasy of an Italian village, complete with restaurants, cafés and market stalls. In each location, chefs and winemakers share their expertise in workshops and seminars.
Eataly New York opened in Manhattan in 2010, in partnership with Batali & Bastianich Hospitality Group, run by celebrity chef Mario Batali and restaurateurs Joe Bastianich and his chef mother, Lidia. From the outset, lines in New York were out the door. The store has surpassed all predictions, with sales in the stratosphere of U.S. retail, and recently expanded to 58,000 square feet of culinary culture.
Last summer, Farinetti outdid his U.S. success by returning home to conquer Rome. For his campaign in the Eternal City, Farinetti transformed an abandoned railway terminal built for soccer's 1990 World Cup into a colossal city of Italian food and drink spanning more than 150,000 square feet over four floors. Its 20-plus cafés and eateries—packed with customers most nights and weekends—include a microbrewery as well as a gastronomic restaurant with original artworks by Amedeo Modigliani. Farinetti enthusiastically calls it "Eataly-land."
Over the next two years, Eataly's energetic young team, which includes Farinetti's two elder sons, plans massive expansion, including five new stores in Italy, U.S. locations in Chicago, Boston, Los Angeles and Washington, D.C., and openings in England, Dubai, Istanbul, Japan, Brazil and Canada.
Farinetti made his first fortune building Italy's largest appliance and electronics retail chain from a tiny department in his family's single supermarket. With Eataly, he has created one of the hottest brands in the food world. But he's still not content. These days, his focus—"80 percent of my attention," he says—is on wine.
for subscribers of Wine Spectator