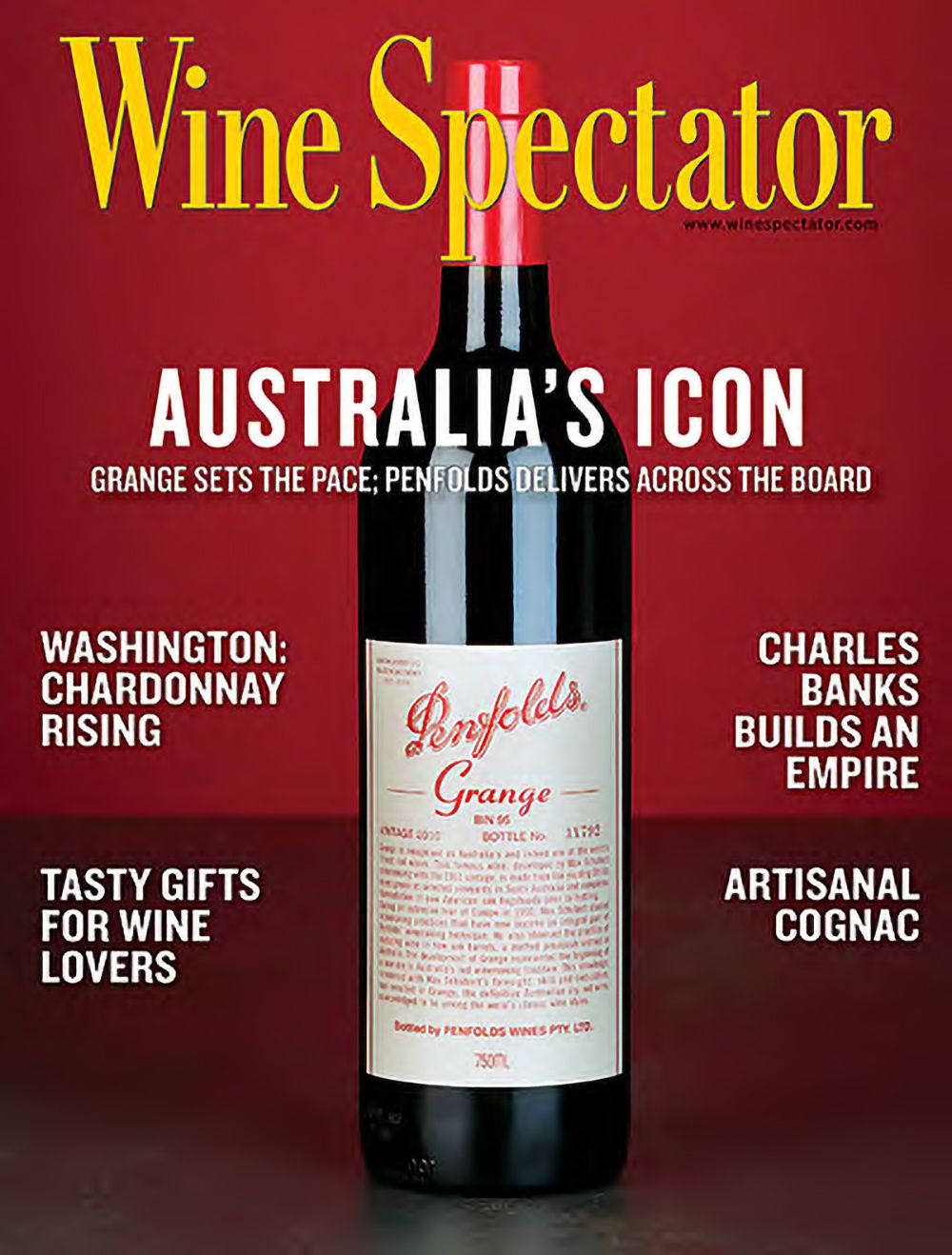 Wine Spectator
Dec. 15, 2014
Italian Wild Side: With Massimo Bottura
Chef Massimo Bottura is on a mission one morning in spring. He drives to the leafy edge of his native Modena with a stepladder and a pair of scissors—the car stereo blasting music on shuffle from his iPod. As Bottura pulls to the curb, his Mercedes wagon fills with the bass-heavy intro to Lou Reed's 1972 rock anthem "Walk on the Wild Side."
"This is going to be a walk on the wild side." Bottura grins through black-framed glasses and his salt-and-pepper beard.
The next few hours indeed bear witness to Bottura's wildly imaginative palate, which swings between the extremes of Italian tradition and the culinary avant-garde. His mission is foraging in an urban park for elderflowers, to be transformed into a dish for his 13-course seasonal "Sensations" menu at Osteria Francescana, one of Europe's hottest gastronomic addresses.
It is classic Bottura—breaking preconceptions as a three-Michelin-star chef who wins the world's top culinary honors as a leading force in Italian gastronomy.
At 51, Bottura is a major force of infectious energy to those around him. Rail-thin and wearing black pants and a sweater, he springs from the car, taking the ladder from his trunk. Takahiko ("Taka") Kondo, one of his sous chefs, trails him with a large box down a bicycle path lined with elder trees in full bloom. Bottura climbs the ladder and begins snipping, while Kondo takes clusters of small cream-colored blossoms from the branches below.
"It is the most beautiful flower—its smell of spring is amazing," enthuses Bottura, whose kitchen uses elderflowers to infuse ricotta ravioli filling, flan, meringues and vinegars. "You can go everywhere with this. And it will be over in 20 days."
Back in the car, Bottura recalls the summer of 2004, when Reed came to Modena as part of his European tour. Reed and his band ate at Francescana several times, and he and Bottura bonded. Late one night over drinks, Bottura was explaining to Reed his obsession with bollito misto. Bottura's take on the traditional northern Italian stew of boiled meats preserves flavors, nutrients and texture by using the modernist sous-vide technique of cooking with vacuum-sealed plastic pouches in low-heat baths. Bottura recalls how Reed turned to his band and quipped, "This man can understand my obsession with amplifiers."
Savoring the memory, Bottura cranks up the volume on Reed's voice as he deadpans, Hey babe, take a walk on the wild side. Then it hits him: He has never dedicated a dish to Reed, who died last year. He will do it that very day.
"Our next course is going to be Walk on the Wild Side!" Bottura proclaims, then begins riffing ingredients in rapid-fire Italian to Kondo in the back seat…
for subscribers of Wine Spectator