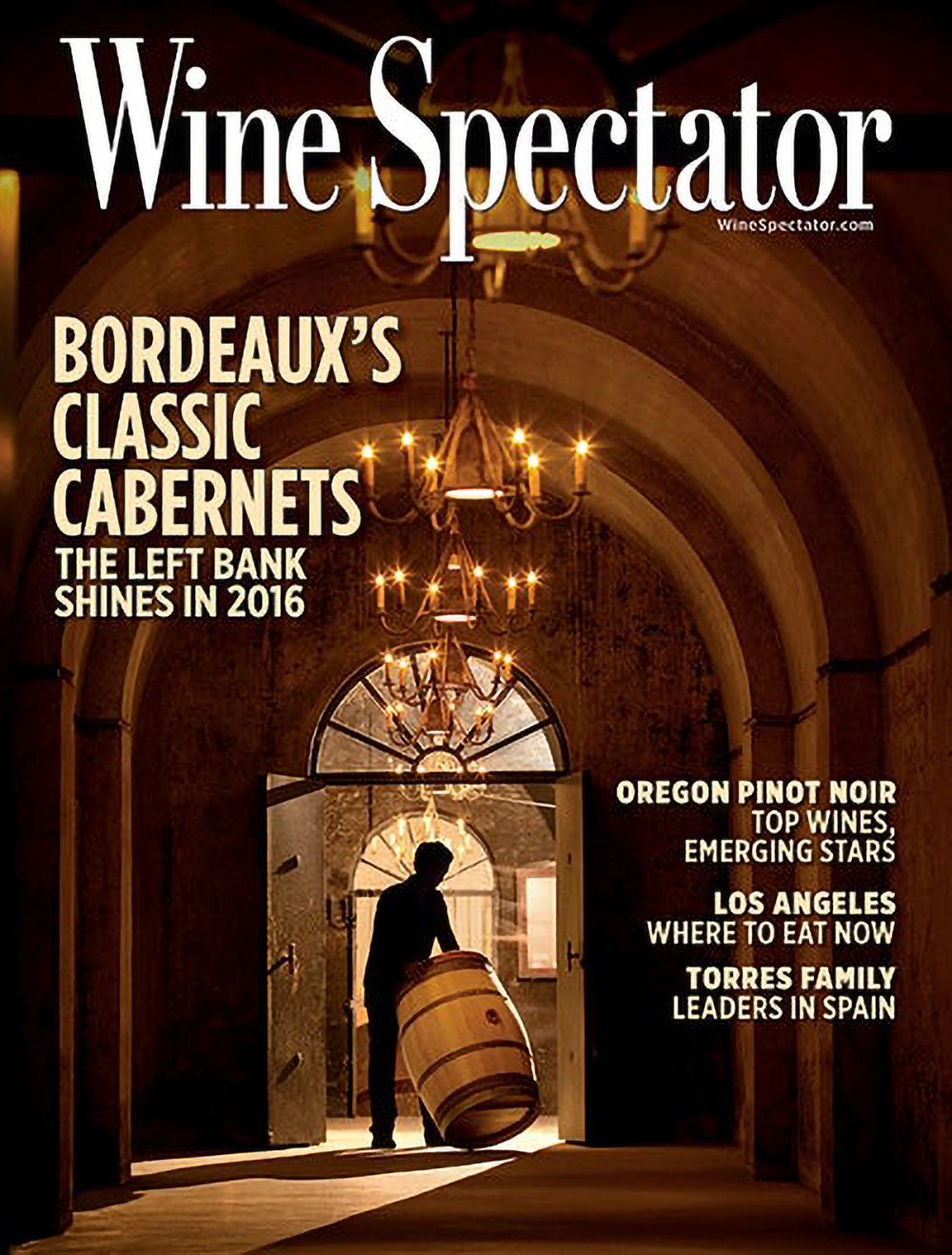 Wine Spectator
March 31, 2019
Change in Spain – With the Torres Dynasty
The Torres wine family is reinventing itself. Again. Over five generations, Familia Torres has evolved from a modest Catalonian bottler to an industry colossus, with more than 30 brands, thousands of vineyard acres, about 4 million cases of annual production and more than $300 million in annual revenues.
But Familia Torres is defined by more than big numbers. By investing profits from its popular large-production brands, the company has continually added higher-end wines to the portfolio, contributing to Spain's modern renaissance.
Over 150 years, each generation has made a lasting mark by pioneering new wines and disrupting the status quo. Now the fifth generation, led by soft-spoken Miguel Torres Maczassek, 44, is revamping the company's successful modern business model.
"We aren't aiming to grow," explains Torres Maczassek, tall, lanky and displaying his family's crystalline blue eyes. "If anything, we are looking to become smaller. To focus on our top wines and best properties."
The strategy means big investment in a mosaic of boutique estates currently responsible for a mere 10 percent of Torres' production. And in another shifting of gears, this family that introduced international varietals a generation ago is turning its attention to reviving obscure heirloom grapes.
Reflecting its changing priorities, at the start of 2018 Torres began stripping its prominently labeled name and three towers logo from its globally popular mass-market wines such as Sangre de Toro and Viña Sol. The idea is to reserve the Torres name for distinctive, top-quality wines from the home base in Penedès and other Catalonian appellations such as Conca de Barberà, Priorat and Costers del Segre.
Elsewhere across northern Spain, from Ribera del Duero to Rioja, Rueda and Rías Baixas, the company is following a similar path—creating estate-bottled wines and giving independence to local teams to experiment in vineyards and new modern wineries.
"My father is obsessed with quality," Torres Maczassek says. "But I am obsessed with showing the expression of a particular place."
for subscribers of Wine Spectator