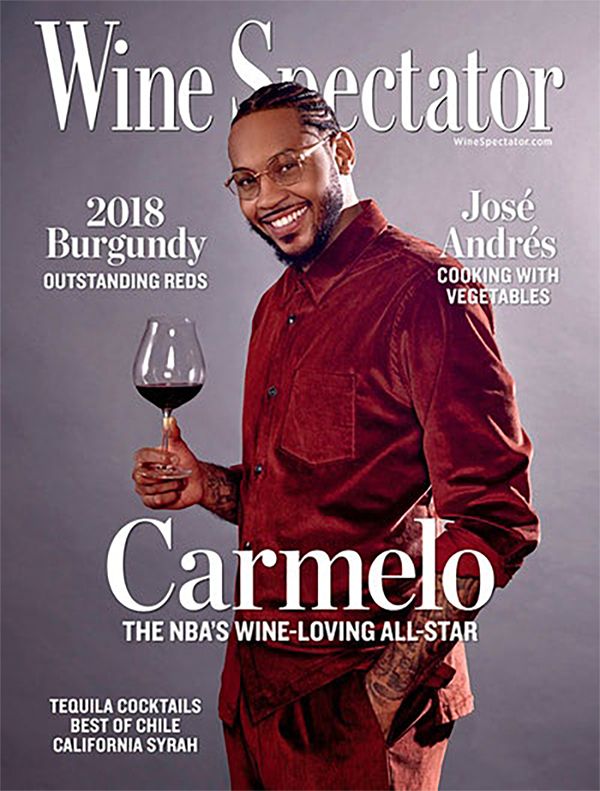 Wine Spectator
May 31, 2021
Burgundy and Beyond :
Jean-Nicolas Méo
When Jean-Nicolas Méo was 20 years old, his father dropped a life-changing question on him.
It was the summer of 1984, in Paris, and Méo was getting ready to resume his university studies in business. But his father wanted to talk about wine.
The family's historic home was an estate in Vosne-Romanée, one of the most prestigious wine towns in Burgundy. At the time, sharecroppers farmed the vineyards and the wine was sold in bulk, though Méo's father, Jean, a businessman and government advisor, had started bottling some wine as a retirement project. New laws were pushing sharecropping toward its end, however, and the Méos had to decide whether to assume all duties at the estate or sell it off.
"My father said, 'I need you there,' " recalls Méo, 35 years later. "He told me, 'You don't have to say yes. But if you say no, the domaine will probably be sold.' "
Jean-Nicolas, the youngest of three children, was the only one who had not yet committed to a career: "It was me or no one."
He took a week to mull the offer.
"I accepted because I realized it would be impossible for me to let the domaine go, and to let go of Vosne-Romanée," says the lanky and graying Méo, now 57, standing outside the family winery in Vosne-Romanée on a clear summer morning.
At the time of his decision, neither Méo nor his father could know how much it would shape Burgundy's fine wine scene. Méo, after all, was a Parisian and knew nothing about farming or winemaking.
Méo waited five years to join the domaine full-time—finishing university in Paris while earning an enology degree in Dijon and then a master's in economics (his "insurance policy") from the University of Pennsylvania.
When he arrived in tiny Vosne-Romanée in January of 1989 (current pop. 350), the domaine needed to be reset from scratch. Because the Méos had long relied on sharecroppers with whom they split wine production, they had no winemaking or cultivating equipment. "We had no tanks. Not even a pair of pruning shears," Méo remembers.
Méo settled into his grandparents' house and made wine in the old cellar beneath it. His guide was one of the retiring sharecroppers—who happened to be winemaking legend Henri Jayer, who was then winding down a career that had begun in 1945. While Jayer continued working the vineyards he owned, he'd relinquished the Méos' plots and agreed to tutor the family neophyte.
"Henri told my father, 'I will accept to teach him because he is a virgin—he knows nothing,' " Méo says with a laugh. "If I'd had my own ideas about wine already, Henri would have refused."
for subscribers of Wine Spectator