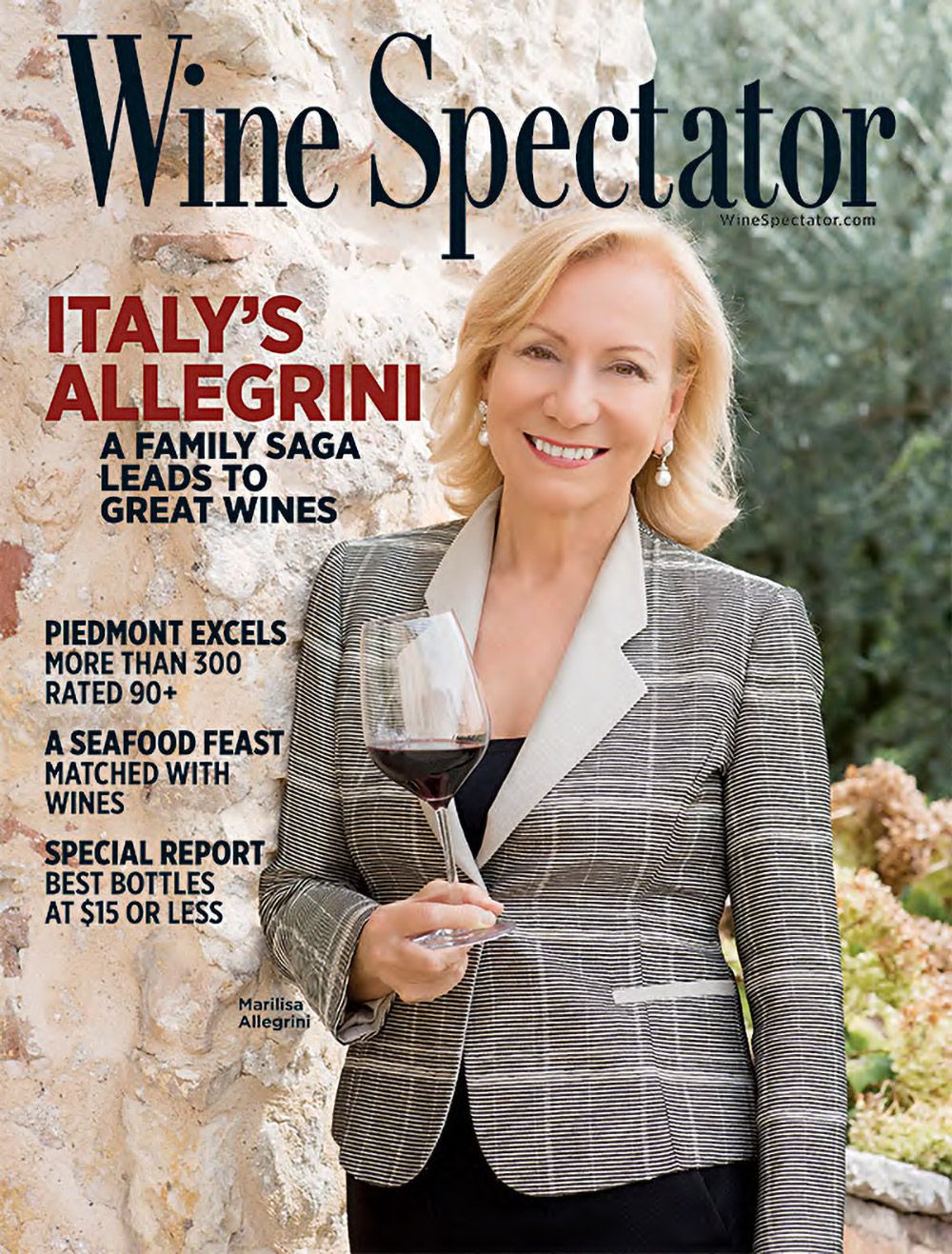 Wine Spectator
April 31, 2017
Allegrini's Sibling Success
In 1983, the future of the Allegrini family wine company looked dim. The untimely death of patriarch and winemaker Giovanni Allegrini at 63 left his children searching for direction.
"We were desperate, because we were young and we didn't have the business in our grasp," recalls Marilisa Allegrini, Giovanni's only daughter. Then 28, Marilisa worked in administration and sales for the winery. Her older brother, Walter, 34, tended the vineyards, while younger brother Franco, 26, was Giovanni's apprentice in the cellars.
Allegrini was then a modest producer of fewer than 8,500 cases per year—mostly light Valpolicella Classico and its stout counterpart, Amarone, made from raisined grapes. Although Giovanni had carefully scouted terroirs and planted new vineyards with an eye to quality, the consumer image of Valpolicella was mediocre. "I remember Walter said, 'We have to fight like lions for the company to survive,' " says Marilisa.
The siblings, the sixth generation of winemaking Allegrinis, worked with fierce determination to achieve one of the most dramatic success stories in Italian wine. In spite of setbacks, including the sudden death of Walter in 2003, Allegrini has steadily developed into a top Italian brand that now counts three quality-driven estates—one in Veneto and two in Tuscany. Focusing on the high-end and middle market, the family has grown revenues from about 100,000 euros in 1983 to more than 30 million euros from the sale of about 292,000 cases of wine in 2015.
From their hometown of Fumane (pop. 4,000), about a half hour's drive northwest of Verona, the Allegrinis have helped lead the movement to higher quality...
for subscribers of Wine Spectator