Last week I headed to the Adriatic coast and Abruzzo in central Italy — a land between the sea and Italy's tallest mountains and an important Italian region for wheat, olive oil and wine.
The Abruzzese really like to feed you. On a day I had to beg off my second lunch, that evening I ate my best seafood meal of the year in a trabucco (trabocco in Abruzzese) – these old pine fishing platforms (below) that extend into the sea along Abruzzo's so called Trabocco Coast.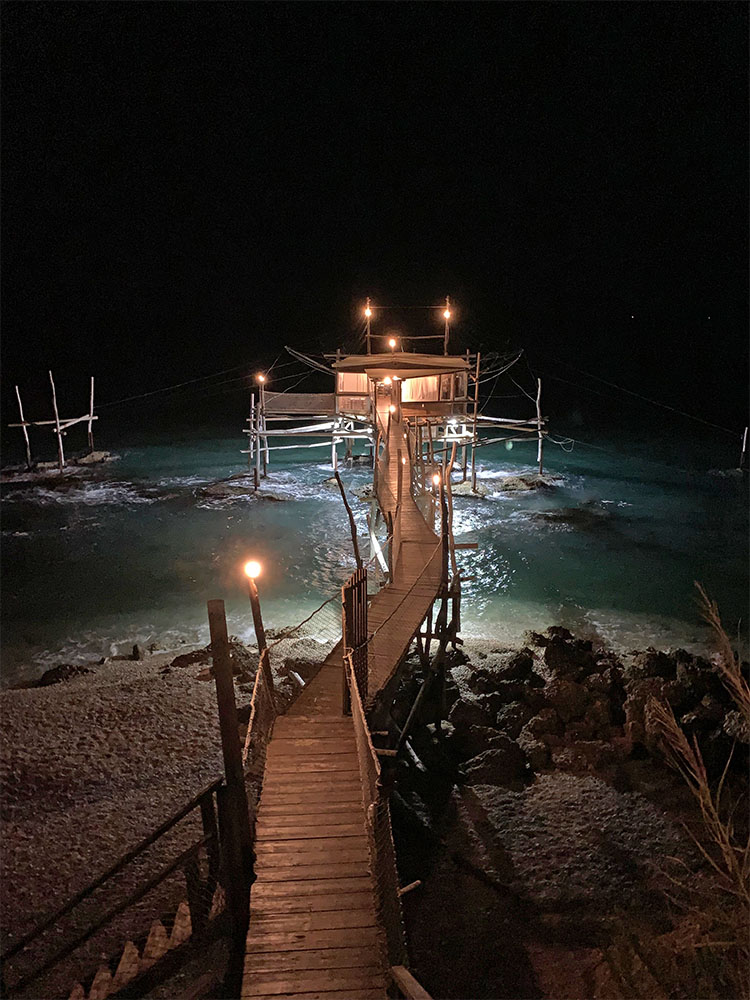 The wine part is fascinating because it's a land of contrasts.
Abruzzo's Montepulciano reds and Trebbiano d'Abruzzo whites can be incredibly ordinary and cheap (nearly half leave the region in tankers to be bottled in Northern Italy for supermarket brands) or they can be sublime — think Valentini, Emidio Pepe and a slew of hot NewGen producers.
In the coming weeks I'll be writing more about these new producers and resurrected grapes (like Pecorino).
For now, you can read about the 21st-century success story Binomio, a pair of buddies who set their mind on a project and with one old (unwanted) vineyard made it into the ring of elites. Read the full column at winespectator.com